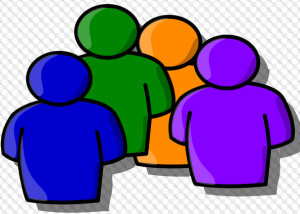 Every time I publish a book, I learn something. Which is a good thing. Yesterday I put the finishing touches on the ebook files for The Incident. This book was different than all of the others. Here are some things I learned, and maybe it will help you (if you're publishing a book).
Indiegogo campaigns are fun and can raise some much needed funds. When you're deciding on the prices for your offers, make sure that you add a little for profit, and then add a little more for things that will go wrong. This holds true especially if you include shipping in the price. I think all of mine I will just about break even.
This also was my first Hardback copy. I used Lulu for this service. I thought they would be like Create Space. They aren't. The biggest difference is that when you order the books, it then takes 6-8 days to print the book, and then they ship it to you. Make sure you figure this into your timelines. Just ordered the Indie books from Lulu, delivering to the folks will depend on when these get here.
Create Space – I've been using them for a long time, for paperback books. The Incident has pictures and a ton of different headings and things. My fiction books I had always just uploaded the word doc and things turned out OK. The Incident every time that I uploaded it, the reviewer was always different. Not by much. But even a little difference throws all of the other things off. I got tired to redoing it over and over again, so I did some research. What I should have done first. They way you can make sure it looks exactly the same is to create the file as a pdf – then it is the same. I have a little bit of concern that the images won't be as crisp as the word doc. I should get the proof today and if things look good (fingers crossed) then I'll order 20 of them to take care of the Indie orders.
It had been awhile since I published, so I stumbled around to figure out what I had been doing. When you figure it out, create a checklist and save it where you won't forget where you put it.
I hope that helps you a bit. I'll make sure and post here and on FB when the Incident is live.