Hope your Summer is going well. I can't believe that it is already July, it is speeding by so fast.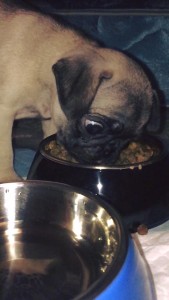 My daughter Haley brought the newest member of our family to our house this past weekend. She named him Riley and he is a stinker!! We took him for his second vet visit yesterday, and he slept through the whole thing. All of our other dogs really hate to go to the vet, they are whining and carrying on. Sawyer the Schnauzer climbs in my lap. Riley was not impressed at all.
We're continuing to edit the 12 Guardians, we've also started on our latest book, which is a story about my Dad. As you know he was injured last October, was in ICU for a month or so, we spent from Oct 19th to Jan 22nd in one healtchare facility or another. We had twice a week rehab for a couple of months after that and today is preaching and almost back to his old routine. Next week he plans on flying to Oregon. We'll be telling our families story and hopefully someone may get some comfort and / or hope from it.
What have you been up to this summer?